Clarissa is one of our students, and she comes from Indonesia, Jakarta. She has just graduated from James Cook University Singapore (majoring in International Business and Marketing) and she will be starting her Master's degree at Singapore Management University this year. We caught up with her recently, and this is what she has to say about her study abroad journey!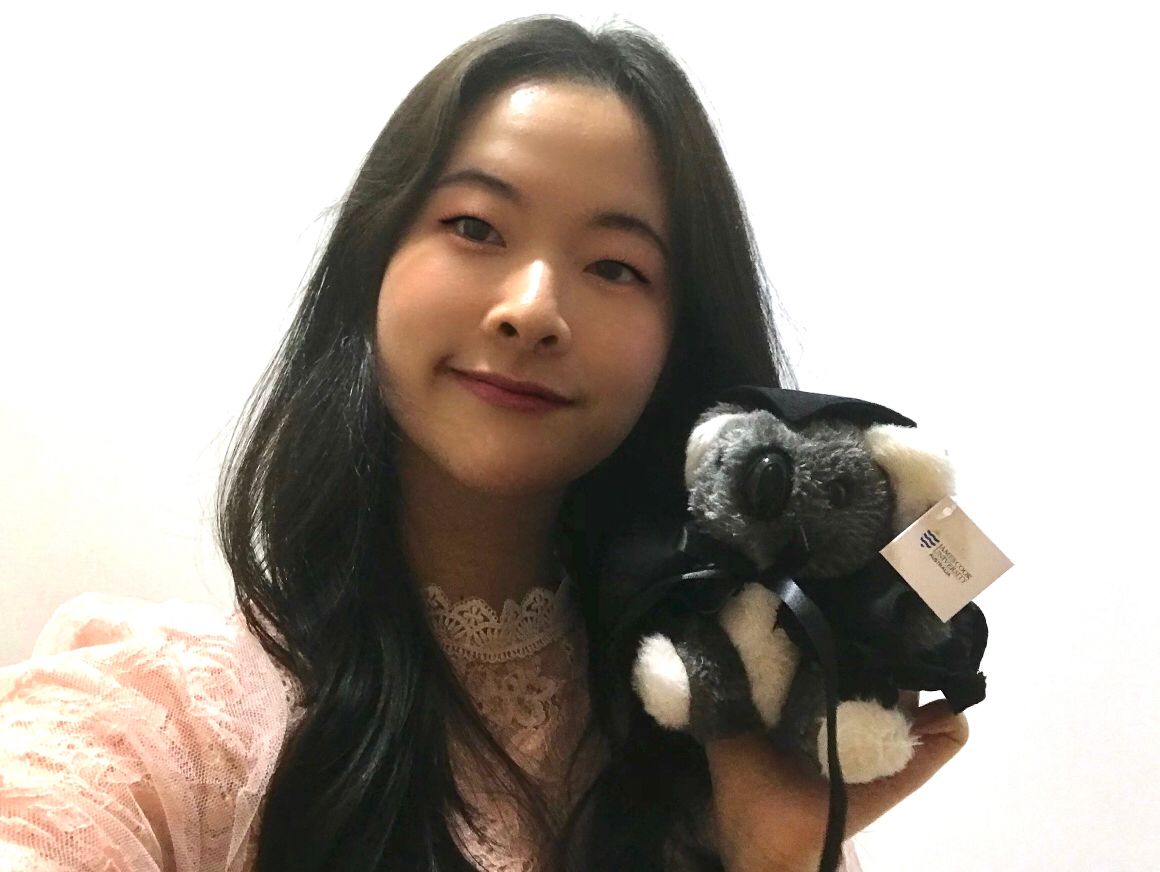 Why did you choose to study in Singapore?
Singapore is one of the closest countries to my hometown, Jakarta, and it is known to have a high-quality and trusted education system which is recognized by employers worldwide. It is convenient for me to travel home and for my parents to fly to Singapore to check up on me from time to time. It is also one of the safest countries in the world; crime rates are relatively low and most of the time, it is safe to walk alone late at night. Furthermore, since English is widely spoken in Singapore, it is easy to adapt and communicate with people here.
Something interesting you observed as a foreign student in Singapore?
Though most people here use English, at the beginning I was surprised to hear a lot of local slangs. Also, here, you can reserve seats in a hawker centre or food court using a packet of tissue paper and no one will take that seat! Additionally, I realized that life here is very fast-paced compared to my home country, Indonesia and I do feel the pressure to make my day as productive as possible.
Why did you apply for the Master of Science in Management programme (MiM)?
After I got my Bachelor's Degree, I went through the job searching process and honestly it was difficult for me. I was not very confident as I was a fresh graduate and I really felt the need to build up my skills. Therefore, I decided to pursue graduate studies, and I chose MiM because it is a comprehensive management programme and it suits me as it requires little or no work experience.
I also like the concentration tracks available for the elective part of the MiM Programme. As I have a clear idea of what I enjoy doing, I would definitely be going for the Marketing track. I am looking forward to learn how to optimise businesses through digital technology and how to utilize marketing data to better understand trends in consumer behavior. There is also a Digital Marketing Module which is part of SMU-X. This will allow me to apply the theories and frameworks I have learned in class to real-world digital marketing projects, which will help me prepare for the working world. Lastly, there is opportunity to do an internship in Singapore which I am excited about. I have always wanted to work in Singapore in the long term and I believe this internship component will help me improve my chances of securing a job in Singapore upon graduation.
How was the application process?
I first came to know about SagePaths from a friend who is studying at Singapore Management University. The application process was really smooth all the way and their staff are very friendly. To me, they seem to be very experienced with the admissions process and they are able to give me tips and tricks to ace every step of the admissions process, whether it is the admissions exam or the two interviews. They gave me practice papers that were relevant to the original exam, and I had two rounds of interview practice before the actual Zoom interview. Knowing that I have an experienced agency handling my admission to a reputable university definitely made me feel at ease.
Any advice for students who wish to study in Singapore?
Study hard but also remember to take breaks! Manage your time properly: studying abroad may feel like a holiday at first and I used to lose track of time as well. Make sure to not start your assignments a day before the deadline. Practice how to clean & organize your room! Be more independent~ Choose the right circle of friends and do not give in to peer pressure: the people around us can greatly influence the way we behave. Especially when we are away from our family and there is no one to stop us from doing reckless things. Most importantly, make as many connections as possible, whether it is your classmates or lecturers, or the staff at campus!